1st National Coaching Psychology/Coaching Conference 20-21 May, 2021, Cork, Ireland
Theme: 'Coaching Psychology and Coaching in your community – Leadership, Development and Sustainability'
Location: Virtual
Adult Continuing Education, UCC will host a two day conference in UCC, on Thursday 20th and Friday 21st May, 2021.
This rescheduled Two-Day Conference offers Keynote, Invited Speakers and Skills-based Sessions. This past year has been extraordinary in terms of the challenges presented and the flexible responses needed. The overall impact on mental health and well-being has yet to be fully understood. This timely event, as well as celebrating the growth and development of Coaching Psychology and Coaching in University College Cork in particular and Ireland in general , will focus on the practice of Coaching Psychology and Coaching in our community in the overall context of "Recovery" and "Sustainability"
The event includes leading national and international thought leaders in the field of Coaching Psychology and Coaching with keynote, presentations, focused presentations and skills based sessions delivered by Prof Stephen Palmer, Prof Ho Law, Dr Alison Whybrow, Dr Eddie Murphy, Prof Reinhard Stelter, Dr Pat Bracken, Mr David Sharpley, Mr Martin O'Connor. The masterclass will be delivered by Prof Reinhard Stelter.
---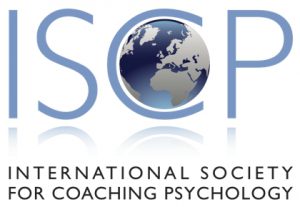 The International Society for Coaching Psychology are pleased to be sponsors of the 1st National Coaching Psychology/Coaching Conference.
---