ISCP Coaching Psychology Newsletter, July, 2021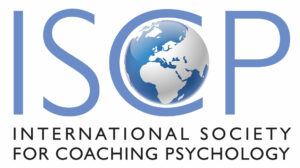 Welcome to the International Society for Coaching Psychology (ISCP) newsletter. In this issue we announce the date for the 11th International Congress of Coaching Psychology, 2021 and include details about the forthcoming SIOPSA conference (21-23 July). We also remind our members who are also members of the British Psychological Society (BPS) why they may wish to attend the BPS AGM this month.
---
11th International Congress of Coaching Psychology, 2021 is a 5-day event sponsored by the ISCP. It will be held on 4th to 8th October, 2021. From the 4th to the 7th October we will be holding congress masterclasses.  On the 9th October we will hold the main congress with invited keynotes, papers, roundtable discussions, posters and much more. Invited speakers include Dr Andrea Giraldez-Hayes, Dr Yi-Ling Lai, Prof Stephen Palmer, Dr Martin Turner, Dr Qing Wang & Dr Alison Whybrow. We are currently uploading information about the masterclasses to our congress website. 
---
Annual SIOPSA Conference, 2021 (21- 23 July). 
Who would be the protagonist if a story about the world of work was to be written in 2021? Would it be technology, Covid19, artificial intelligence, big data, capitalism, bureaucracies or the humanity of people "affectionately" referred to as human capital? The 2021 SIOPSA conference seeks to re-introduce humanity and the people that form part of the workforce as the lead characters in the world of work. This is on the backdrop of the various elements that have taken precedence and overshadowed what Deloitte (2021) refers to as an organisation that is "distinctly human at the core".
As a trusted and loyal partner, SIOPSA offers ISCP members a special 10% discount to attend the conference.  Please find attached the conference brochure that you can distribute to your members.
The link to the brochure: https://www.siopsa.org.za/wp-content/uploads/2021/06/Conference-Brochure.pdf
More information: https://www.siopsa.org.za/2021-siopsaconference
---
The British Psychological Society (BPS), AGM, 26 July 2021, 5:00 pm – 6:30 pm. This online AGM is free to attend and open to BPS members only. Registration is required. There is a resolution that the BPS Special Group in Coaching Psychology (SGCP) now becomes the Division of Coaching Psychology. As this will need a vote, BPS members who are coaching psychologists and those with an interest in this field may wish to attend. We thank our colleagues in the SGCP who brought this vote to our attention. We wish them every success.
Further information: https://beta.bps.org.uk/events/british-psychological-society-agm
---
Prof Stephen Palmer PhD FISCP
President, International Society for Coaching Psychology
19/07/21