ISCP Research Hub
How vital is the coaching relationship in influencing coaching process and outcomes?
Dr Alanna O'Broin, PhD
Tuesday 5th February 2019 at 13:30 (GMT) – Online Meeting
We are delighted to announce our next research hub event which will look at the coach-coachee relationship and its impact on the coaching process and outcomes.
I will be discussing this approach with Dr Alanna O'Broin, with reference to her research carried out in 2006 for her PhD thesis at City, University of London. We will be joined by Professor Stephen Palmer (ISCP President) and Dr Siobhain O'Riordan (ISCP Chair).
When Alanna started her research, the coaching relationship was customarily assumed to be important in the coaching process and to coaching outcome. Yet few dedicated research studies existed confirming these fundamental assumptions. There was also a tendency to compare the coaching relationship with other professional relationships. In particular the therapeutic relationship and the role of the coach in the coaching relationship was largely untapped. Alanna's research questions derived from these observations, by seeking to explore those principal aspects involved in forming coaching relationships, how these aspects made their contribution, and how the coaching relationship might be tailored to the individual coachee. [Read more]
Who's it for?
The event is expected to be of particular interest to coaching psychologists, coaches, current and prospective researchers and those interested in the application and practice of coaching psychology.
Booking
If you'd like to join the event to listen to the discussion and have the opportunity to ask Alanna, Stephen or Siobhain questions, please email me to register your interest on sarahjaggers@isfcp.net Once your booking is confirmed you will be sent further joining instructions to our online Zoom meeting facility, along with links to reading material.
Sarah Jaggers
ISCP Cambridge Research Hub Coordinator
---
About Dr Alanna O'Broin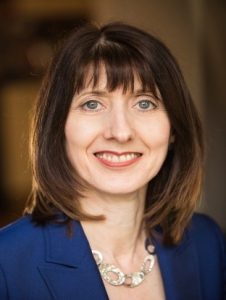 Alanna is an experienced practicing coaching psychologist, working independently with coachees in achieving their developmental, performance, and well-being goals. Her professional interests include building effective coaching relationships, the influence of the relationship on coaching outcomes, and boundaries with other professional helping relationships.
Following a first career in the financial sector with investment capital group, 3i, Alanna retrained as an applied psychologist, becoming Chartered as a Counselling Psychologist in 2002. She was active in the promotion and founding of coaching psychology in the UK in the early 00s.
Her doctoral research explored the forming of the working relationship in coaching, as well as how the coach can adapt or tailor the relationship to their individual coachee.
Alanna has co-written 5 book chapters on the coaching relationship, presented at national and international conferences on this topic, and has several coaching relationship and coaching psychology related publications in peer-reviewed publications. She was also Co-Editor between 2013 and 2f016, of the coaching journal, Coaching: An International Journal of Theory, Research and Practice, an international publication committed to the advancement of evidence-informed coaching theory, research and practice. She is currently a member of the International Advisory Board of the Coaching Psychology Unit at Aalborg University, Denmark.
Articles
O'Broin, A. (2016). Where we have been, where we are now, and where we might be heading: Where next for the coaching relationship? The Danish Journal of Coaching Psychology, 5(1), 57-74. November. Aalborg: Aalborg University Library.
https://journals.aau.dk/index.php/CP/article/view/1686
DOI: https://doi.org.10.5278/ojs.cp.v5i1.1686.
Spaten, O. M., O'Broin, A., & Olesen Løkken, L. (2016). The Coaching relationship – and beyond. The Danish Journal of Coaching Psychology, 5(1), 9-16, November Aalborg: Aalborg University Library.
https://journals.aau.dk/index.php/CP/article/view/1682
DOI: https://doi.org/10.5278/ojs.cp.v5i1.1682.